Give Flowers Before or After Dinner? (Right Time Guide)
Flowers are a romantic way of showing affection towards someone, and giving flowers is quite helpful for strengthening any relationship. You can use flowers on all occasions because they always express their presence through scent and charm.
You must give flowers at the right time, and if you need clarification about giving flowers before or after dinner, then here you will get a complete guide. Many factors influence the proper timing of flowers, so you will know the best time for giving these flower bouquets to a man or woman.          
Best Time to give Her Flower Bouquets?
Before giving her a flower bouquet, you must know about your partner's personality because it will help you decide the right time. You must be familiar with the factors below to help you select the best time to give flowers.
Before Dinner:
Presenting a flower bouquet to your beloved girl will be a romantic option if you will surprise her. Imagine she has opened the door, and you are holding a beautiful bouquet. She will truly love this act of love, and your dinner time will be more pleasant.
Similarly, if you are dining outside with your girl, you can present her with a flower bouquet before dinner. It will improve the dining experience, and you will have a lot of things to discuss with the pleasant scent of flowers.
After Dinner:
The end of Special dinners should be more romantic. So if you are thinking of presenting her with a flower bouquet after dinner, then it will also be an excellent choice for you. You can prolong the positive emotions of the evening after dinner by giving a flower bouquet to her.
You can give her a bouquet when you say goodbye if you are out for dinner and have to drop her at home after dinner. It will be the best ending of your dinner, and she will remember this act of love for many days.
Best Time to give Him Flower Bouquets?
If you think of giving a flower bouquet to the best man of your life, you also have both options before or after dinner. Giving flowers before dinner will create a relaxed atmosphere, and flowers' fragrance will also help enhance appetite. Before dinner, flowers will also help you start your conversation conveniently, and this bouquet can also be the first topic of discussion.  
Giving a flower bouquet to him after dinner will be a positive gesture of gratitude for having dinner together. You can choose to go before or after dinner, depending on the situation and circumstances.
Check: Best Romantic Flower Bouquets
What are the Best Flower Bouquets for Dinner?
Flowers symbolize love and care, so if you give a flower bouquet to him or her for dinner, you can go for different options. At Sentiments.ae, you can easily find the best flower bouquets for your dear one at attractive prices without compromising their quality. Here is the list of five selected flower types you can give on dinner date:
Rose bouquet is the first choice for most couples as they are a classic emblem of love. You can buy a small or medium bouquet of roses and present them to your loved one before or after dinner. It will make your evening memorable, and your partner will feel special after getting a rose bouquet.
Tulips are another excellent choice for dinner bouquets because they come in a variety of colors and are capable of conveying your affection for your lover. You can combine different tulip flowers, including red, pink, orange, and yellow, for a better dinner experience.
Orchids are commonly used flower bouquets that have their charm. These flowers come in different designs and sizes. These flowers are considered a symbol of purity. You can give your husband or wife a beautiful bouquet of orchids during dinner. Orchids can add a feeling of luxury to any dinner party, which is why they are famous.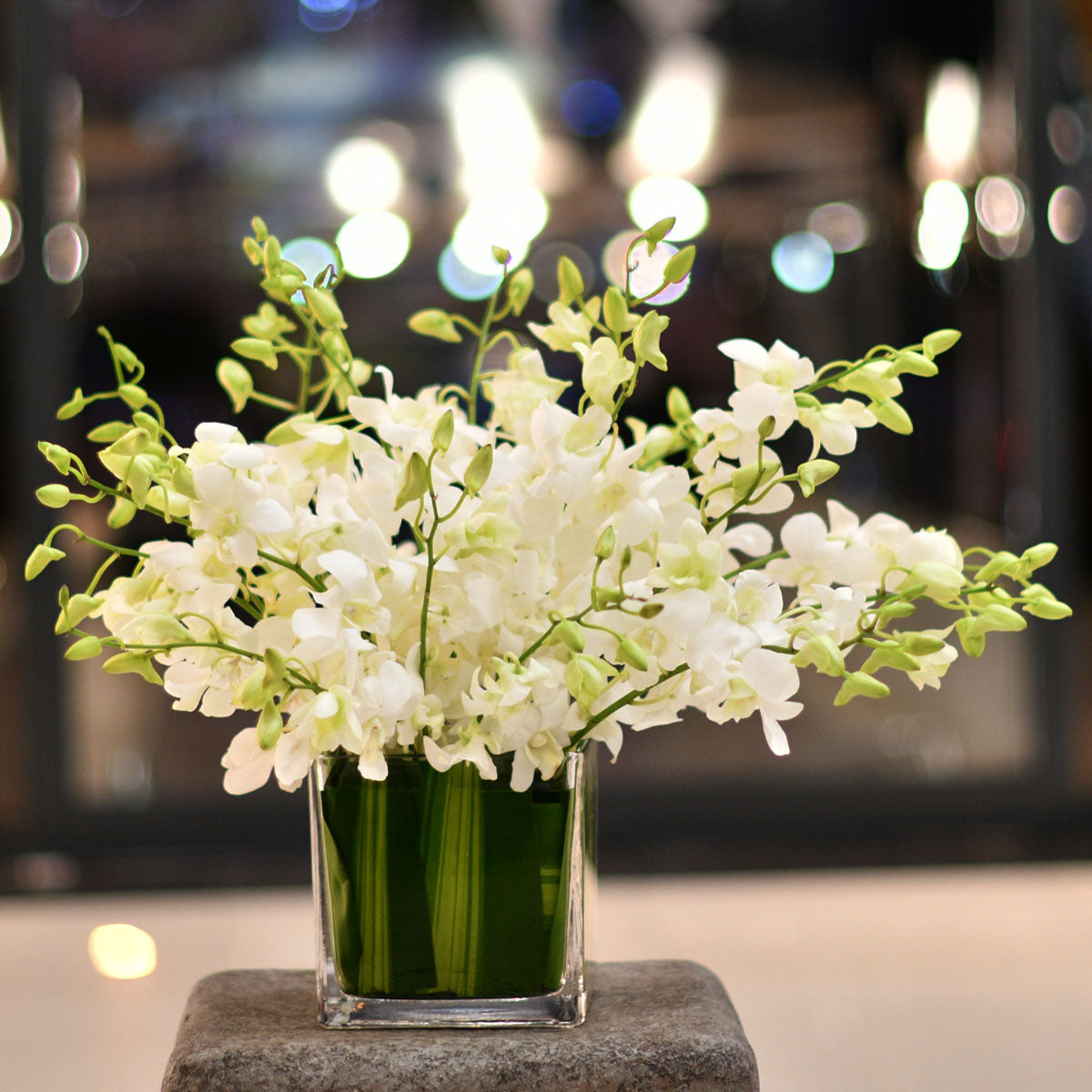 A lily bouquet is another popular choice for a romantic dinner with a partner. These flowers are symbols of purity and innocence. So if you present them as a compliment to your lover, then s/he will also appreciate your choice of flowers. You can go for white or red lilies flowers in a stylish bouquet for making your dinner best.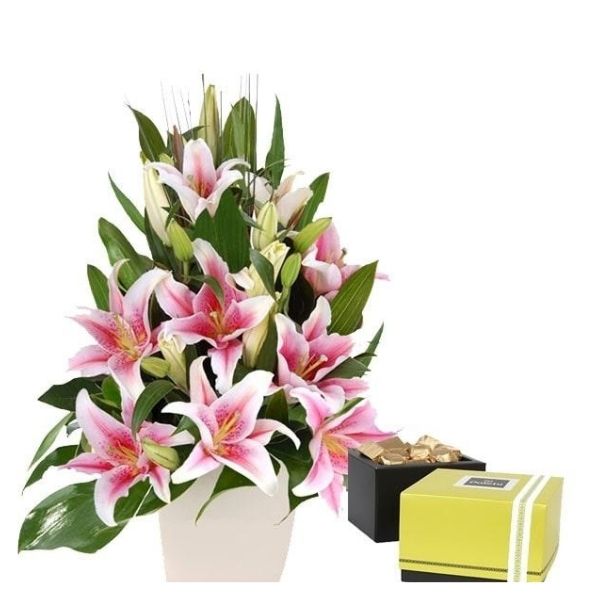 If you want to add more colors to your dinner, then use a bouquet of gerbera daisies and present them to your loved one before or after dinner. These flowers also symbolize a new beginning, so you can strengthen your relationship with the help of these flowers. This bouquet can also be used for different occasions, like anniversary dinners, birthday dinners, etc.
---