Best Time to Send Sympathy Flowers Bouquets on Funeral (Guide)
Flowers are an appropriate way of expressing your emotions on various occasions, which is why people use them as birthday gifts, anniversaries, etc. Sending flowers for a funeral is not uncommon because it is the best way of remembering and honoring a person who has died. 
Losing someone significant in your life is quite a difficult phase. It is when you can show sympathy and support to the deceased's family by sending them sympathy flowers. It is the traditional way of showing your support and condolence, but the question arises: when is the best time to send these flowers after the death of a person?
The timing of sending funeral flowers and sympathy flowers is different. Although they are sent to grieved families, you must select the right time for sending these flowers. 
Funeral Flowers:
Funeral flowers are sent directly to the funeral home before the memorial service of the deceased, as they are used at graveside services.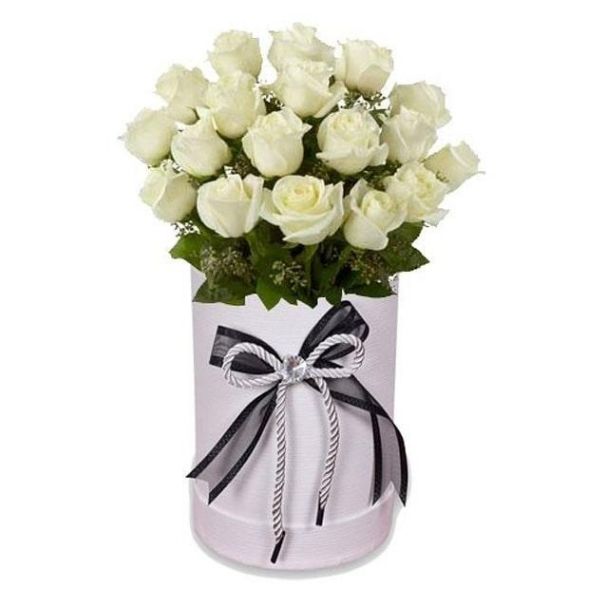 Sympathy Flowers:
Sympathy flowers are sent to the deceased person's home after the funeral services to show your support to the family.
Right Time to Send Condolence Flowers or Sympathy Flowers after someone's death:
There is no exact answer to this question because the right timing varies based on individual circumstances, but you can follow the below-mentioned guidelines:
Send as Soon as Possible:
You should send sympathy or condolence flowers as soon as possible after hearing about the death because it will show your concern for the family and friends of the deceased. You can also personally visit their home and pay condolence with the help of these flowers, or you can send them directly to their home through an online delivery service. 
Within a Few Days of the Funeral:
If you were unaware of the death for any reason or can't send flowers immediately, you can also send them within a few days. It will be a good and thoughtful gesture from your side, and the deceased person's family will value this act. 
You are never too late to send sympathy flowers:
You can also send the family condolence or sympathy flowers after a few weeks or months of death. It will be a sign of a good act, and the family will appreciate that you still remember the grieved one. 
Add Greeting Card with Condolence Message:
Flowers can express your thoughts and condolence, but you should still accompany sympathy flowers with a heartfelt message. You can choose an attractive greeting card with a condolence message or write a note on it. 
After choosing the greeting card, you must write a condolence message. So, keeping your message sensitive and concise is better, which can relieve that person's family. In this message, you should express your willingness to assist the deceased's family. You can also share personal memories with a dead person for paying tribute. 
Best Suitable Flower Bouquets for Funerals and Condolences:
Flowers look great on all occasions, but if you buy flower bouquets for funerals and condolences, you should be more careful in selecting them. Colorful and vibrant flowers look great at celebratory events, but you should choose elegant choices on death occasions. 
If you are feeling confused in the selection of the best suitable flower bouquets for funerals and condolences, then here you will find some of the most popular choices so take a look at them:
Red Roses:
Roses are the best way of expressing your love and affection for someone. If you are going to send a flower bouquet for a funeral or condolence, you must go for a red rose bouquet. Red roses symbolize love, so show your love for the deceased person with a beautiful bouquet of red roses. 
White Lilies:
White lilies are commonly used flower bouquets for funerals or as sympathy flowers because they are a traditional symbol of innocence and purity. You can choose a small or medium-sized bouquet according to your personal preference and send it to the grieved family directly. 
Carnations – White:
Carnations come in various colors and are symbols of sympathy, but for funerals, you should go for white carnations. This bouquet will show your affection for the deceased person. 
Sunflowers:
Sunflower bouquets are another great choice because they symbolize light. So you can represent the light that the deceased person spreads in people's lives. 
Chrysanthemums:
Chrysanthemums symbolize hope, so sending this bouquet to the family will be a source of hope and strength in their life.
Pro Tip: You can also send combos of these flowers.
When you should Avoid Sending Sympathy Flowers?
Flowers are the best way of condolence with the family of a deceased person, but still, there are a few occasions when you should avoid sending them. 
Religious beliefs or cultural traditions:
In some religions and cultures, flowers are not considered an appropriate way of condolence, so in such cases, you should respect their customs and try other options for condolence. 
Personal Preferences:
If you know the personal preferences of the deceased family, as they have an aversion to flowers, then you should not send them sympathy flowers. 
Overwhelming Floral Arrangements:
If the deceased's family is dealing with overwhelming floral arrangements, then it will not be a good choice for you to send them sympathy flowers.
You can buy the best suitable flower bouquets for funerals and condolences from Sentiments.ae. It is one of the biggest online stores where you can get compliments at the best price tags. 
---